Here are some of the testimonies of ordinary men and women who have been extraordinarily transformed by the power of God through His Son Jesus Christ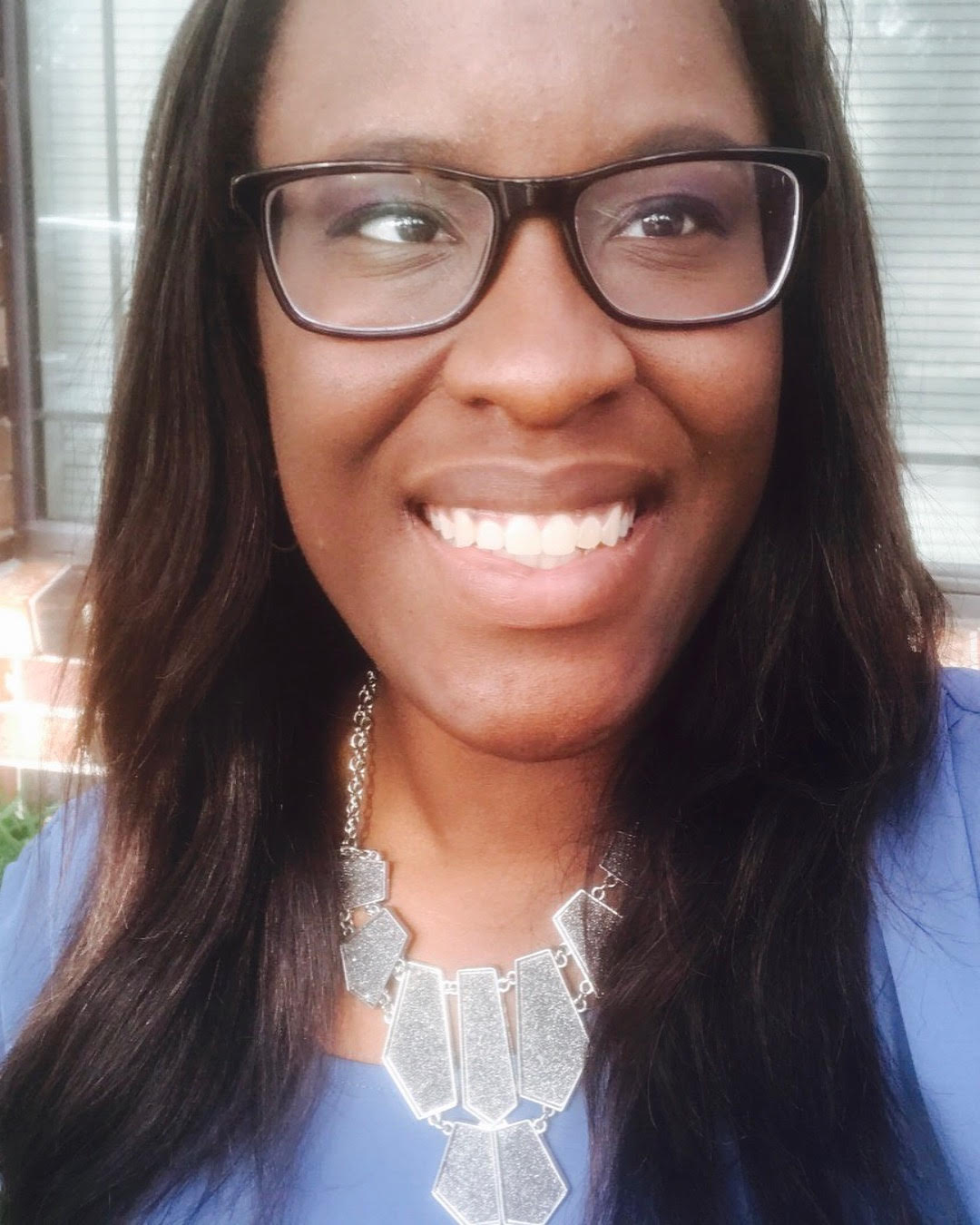 Before becoming a disciple I identified myself only by my scars whether physical or emotional and the sin that accompanied those scars. That's just who I was. Drinking, sleeping around, the physical abuse I caused on myself lead me to feeling hopeless.  When I was reached out too about studying the Bible little did she know that same night I had planned to take my life. I went about my everyday like what I had planned wasn't even real but for me it was very real and I was prepared. 
This was my identity until 3 years ago when someone asked me to study the Bible and ultimately saved my life. 
Here is where I learned my true identity as a daughter of God, a disciple, a Christian. No longer having to identify with who I was and being set free from identifying with old scars to become someone who lives for Christ.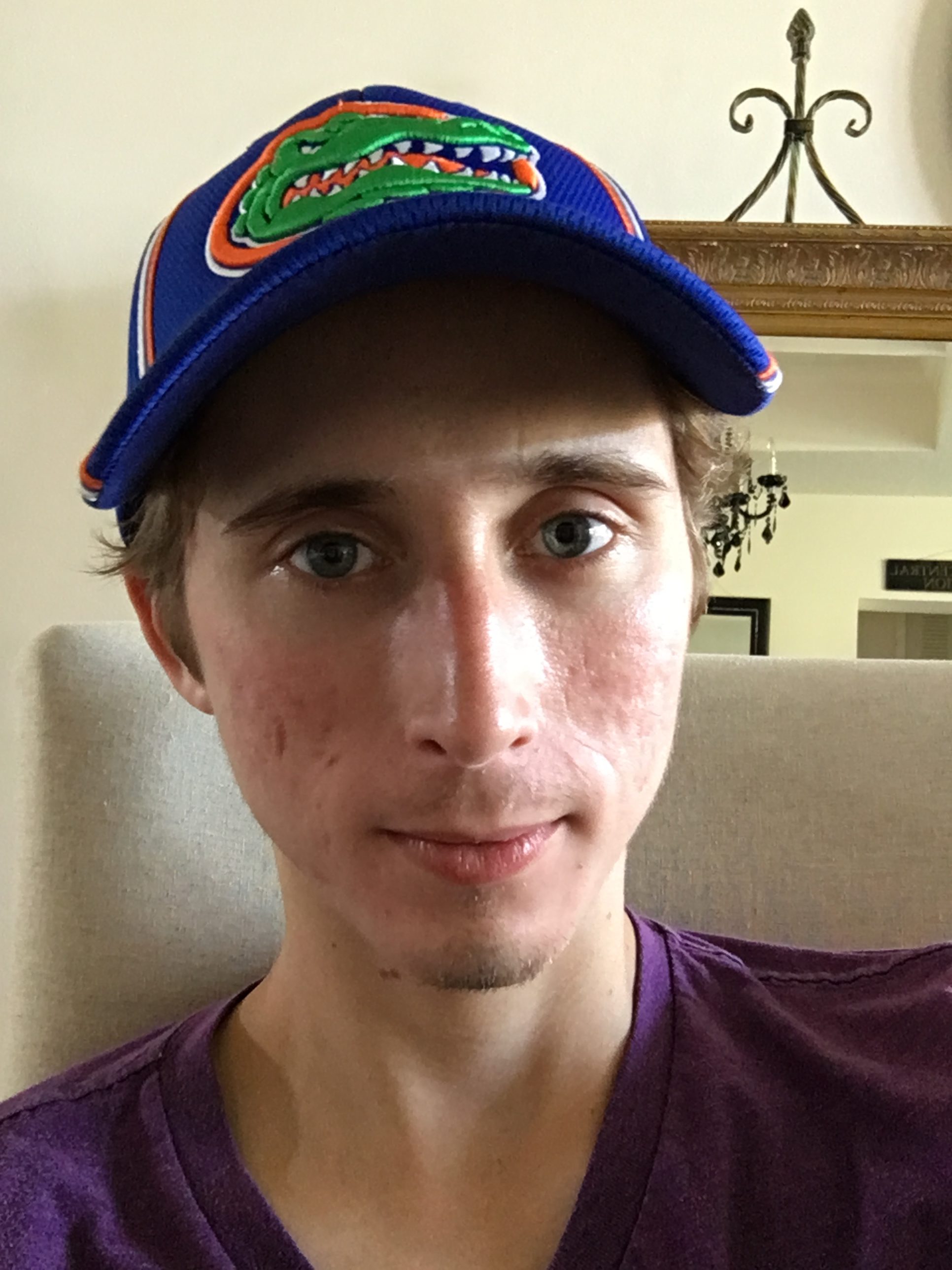 Before becoming a disciple, I was lost and I didn't know it. I had everything going for me: my education, my future, my charisma, and supposedly my relationship with God. I used to believe I was right with God and that He was on my side, but I was unknowingly blind to His will. In fact, I had never even read my bible! Pursuing my own righteousness instead of God's righteousness, I put my hope in worldly endeavors that didn't glorify God; I was filled with silent hatred and was miserable. Despite my spiritual blindness, I yearned for a deeper relationship with God. My mindset was myself and God against the world, but when I moved to Gainesville to attend UF, I experienced an epic paradigm shift.
I stumbled across LIFE on Campus during their Friday night devotional, and upon attending church the following Sunday, I began to study the Bible. My humility to the scriptures (and to my lack of biblical knowledge) taught me that the Christianity I grew up with wasn't biblical Christianity at all. I was dumbfounded! No longer would I believe a prosperity gospel of self-centered Christianity and "feeling" Jesus, but now I knew that Christianity was about self-sacrifice (Luke 9:23) and unconditional surrender to God (Luke 14:33). It was scary to realize that my whole outlook on Christianity was false, and that the only way to be saved is to change my life through a sold-out commitment to Jesus (Acts 2:38).
Since my baptism on September 28, 2016, I've been experiencing increased devotion to God and to His kingdom (Matthew 6:33), and I couldn't be happier. I no longer have to live in my sin, but through Jesus, I now live a life that glorifies God. I've rebuilt my relationship with my mom, I'm no longer selfishly ambitious, and I've established my hope on Jesus alone. I encourage everyone to study the bible and commit your lives to Jesus so "you will know the truth, and the truth will set you free" (John 8:32).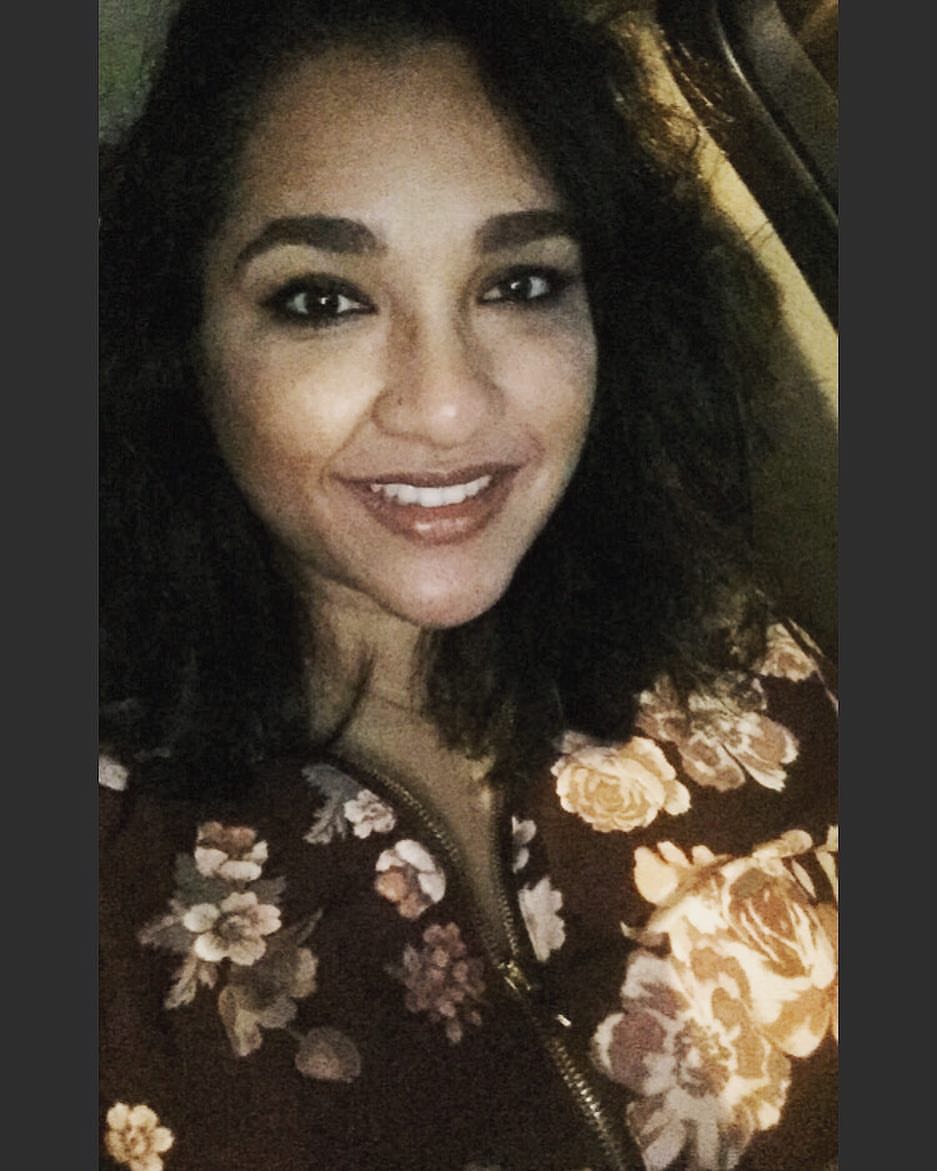 My life prior to becoming a disciple looked great on the outside but inside, I was broken, and alone. I acted like I was this awesome Christian to others, when instead I disobeyed God's Word (the Bible) – it was all show.  Within the span of the last few years, my life has completely changed. I went from having the perfect family, to tragically losing my mother unexpectedly and my dad re-marrying someone who wanted nothing to do with my younger brother, sister and I – creating an enormous rift between our dad and us. I had gone from feeling on top of the world and having everything to feeling worthless, forgotten and unloved. I felt emotional and mentally damaged, thinking God was not able to reach me even in the depths of my sadness, fill the hole in my heart left by losing my mother and emotionally losing my father, and perhaps everyone is better off without me in this world.
It wasn't until I started seeing the change and growth and moreover, an unexplainable joy in the lives of my younger siblings as they joined the GICC, becoming disciples in 2014, did I realize they had something I did not, something I wanted and needed very badly. I made the decision to move to Gainesville in January 2017 to find the spiritual joy found only in having a deep and true relationship with God my Father.
As a daughter of the Almighty God, making Jesus Lord of my life, I now experience an unexplainable and awe inspiring love, mercy and grace that I never imagined was possible. My heart is overjoyed by how amazing it is to be a disciple of Christ Jesus, because now, I live my life for Him.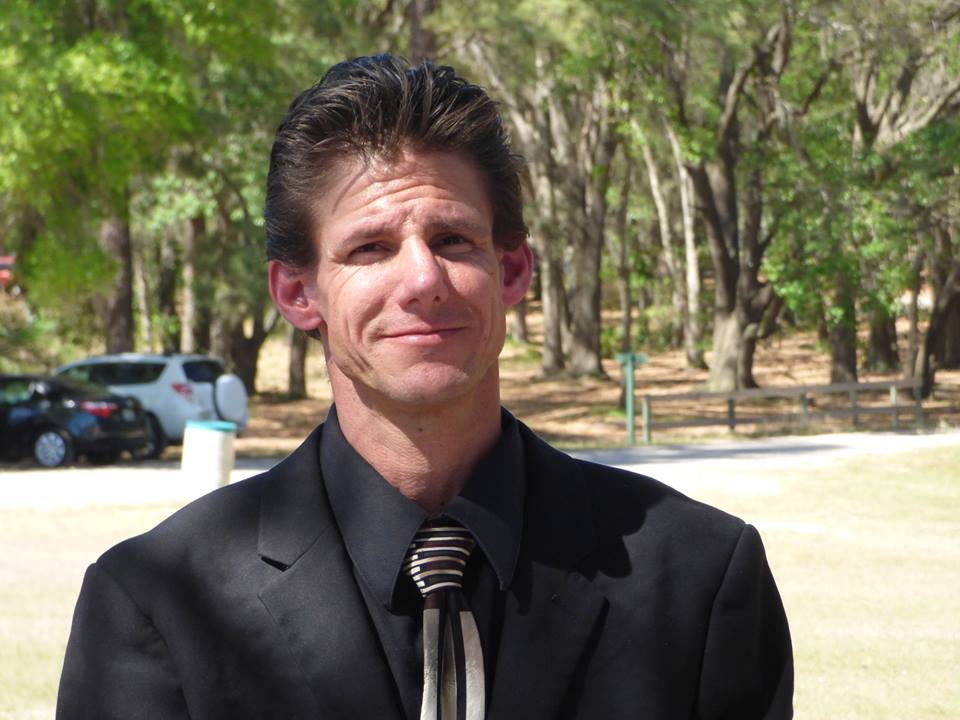 Hey there,
To give you a little background on me. I grew up primarily as a Catholic but was introduced to other styles of Christian faith. As I grew older, some things happened within the Catholic Churches that made me question organized religion and so I felt that maybe man should have a relationship with God that did not involve others.
This led me down a path of drifting from Him. Yes, I would pray before meals to give thanks but I stopped praying to Him for everything that was going on in my life. This would lead me into selfishness, impurities, spitefulness, idolatry, meanness, drunkenness, greed, and uncaring to certain levels. Above all there was an emptiness in me. It's funny to think that there were times God was trying to teach me something and call out to me but I was not willing to see it (yes, stubbornness as well). In 2008, I was in an accident that almost took my life. I came out of it thanking God for the gift of being alive and started to open my heart to caring for others. Years later, I was still doing what I can to help others but was not following Him like He calls us to do in the Bible and there was still an emptiness. I started having health issues where I would constantly be in the hospital. It took doctors two years to diagnose me with Crohn's disease and then operated on me to get me into remission. Once I got better the opportunity came for me to move and come here to Gainesville to go to school.
About a year and half, I was met by a disciple (at the bus stop) who asked if A. Have I ever read the Bible and B. Would l like to do a Bible study to get closer to God?   For that one moment, the emptiness I had was gone. So I said yes and in November of 2015. I became a disciple of God. Ever since then God has filled my life with blessings.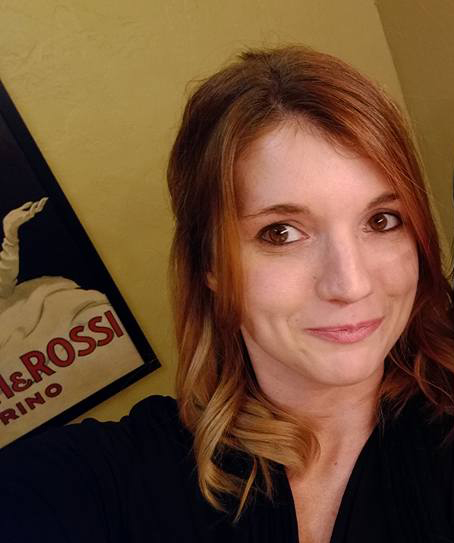 In the world we're laughed at for having hope, for seeing the good and its possibilities to prosper in these dark times. We're belittled for desiring to change the world. We're continually reminded it's impossible and will never happen. The world beats this hope out of us. When I had this hope I felt driven; I felt passionate; I felt a true purpose to existing. The world continued to beat it out of me. "You'll never do that", "You're a child", "You're too naïve to understand" "That's ridiculous", "Come back to reality".  They laughed while they crushed my hope. I began to submit. I became selfishly driven. I chose a profession based on a paycheck. I started to dream of living in a metropolis so that I could be awesome; so I could prosper. I felt hopeless and alone. An odd ball in this world that didn't want the life it could offer. I felt hopeless. I didn't want to run after selfish ambition. It's not the nature of my heart. Fortunately, God found me.
One year ago, on July 3 2016, a young woman invited me to study the bible. I always believed in God. I believed in Jesus and the resurrection, but I didn't know the truth. I didn't know the Bible was the standard. I didn't know anyone actually strove to adhere to God's word nor respected Him enough to put the word into practice. I found hope, again. I found God, His real existence in this world. I found the difference that could be made in this dark, aimless world. These people weren't Sunday wayfarers; nor were they "good people" doing "good acts". They were committed to the Word of God. All of it. Their commitment extended to sharing this amazing reality with the world: God exists. Jesus died for our sins. We're called to be disciples and love above all else.
The Word is our standard and we no longer live by the patterns of this world. Through faith, we know God will work in the world and work through us. Through our commitment and our love, we show we're Gods children. And By the standard of the Great Commission, we will all share the stunning truth of the grace of God, the truth actually found in the Bible and not on the lips of a preacher. The Word is our guidance in life and we will not be led astray as long as we stay committed to reading our Bible. Verify the truth and God's truth will set you free. Glory be to God and the grace he has bestowed on my life. Without which I would have adhered to the American lifestyle of seeking to fill the inner void with material items, failing relationships, and anything the world said I should have and do. God is my salvation for this life and the next. I pray I never wrong him for he has given me everything and has turned me into the person I always wanted to be: Happy and Purposeful.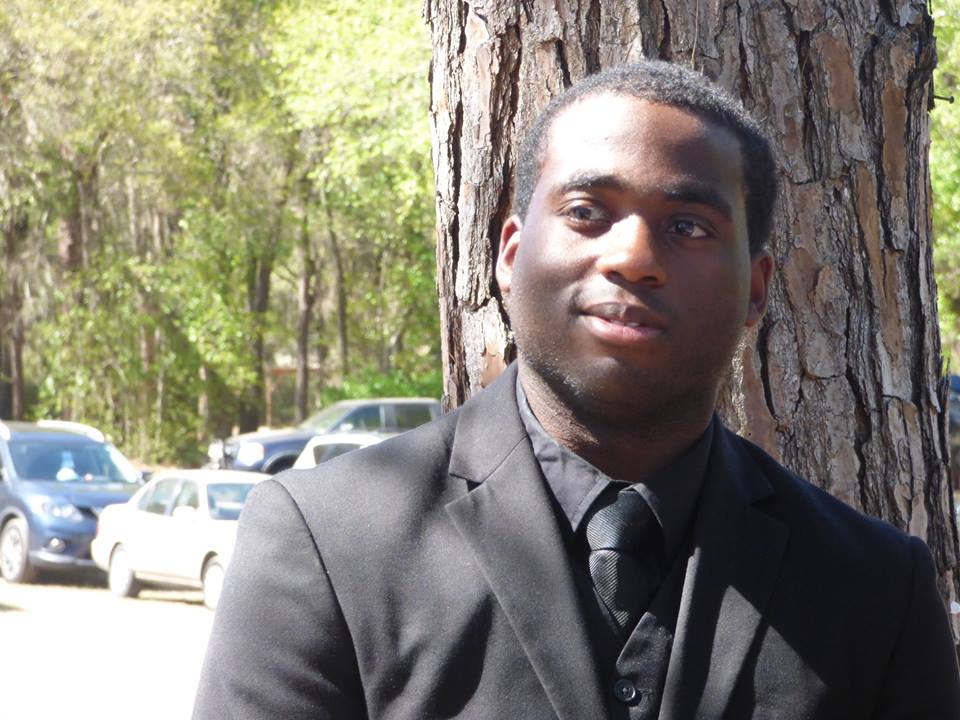 Before coming to the knowledge of who Jesus really was, my faith was circumstantial. It was easily swayed by what would happen to me in my day to day life being up and down, excited then nonchalant, eager then disinterested. I remember this ongoing feeling plagued me and even worsen over the years, especially throughout high school. The struggles and worries of wanting to be as successful as I could, despite the poor situations that I was brought up in, drove me to be an ambitious person who wanted to do the best he could, but for all the wrong reasons. I desired to be the best I could be at my grades, so I worked tirelessly to gain these perfect grades throughout high school. I worked night and day to excel in the sports I played be it football, basketball, or track until I had finally reached the goals I had set aside for myself. I gained everything I wanted during this time, but I still felt empty. I had shallow relationships with everyone in my life and always kept everyone at an arm distance, selfishly pursuing my own interests and desires. This mentality lasted all the way until I was meet by a member of the GICC: Ben Tessler. This man was a man of God who showed me not only what it meant to read the word but to also live it out in Truth. I will be forever grateful for his example. He biblically led me to the knowledge of Truth by his action and knowledge of the Scripture, along with his passion for God. I was won over by the love shown by the disciples. The constant pouring out of each person's heart to the person next them, the bonds built daily, the daily fellowship. This was what Christianity was meant to be, this is what I had always been looking for, but was now able to obtain it! How grateful I am for the day I was able to wash away the old way of living to continue on the path that's meant everything! What a fellowship it is to continue building off the sustainer Jesus Christ each day!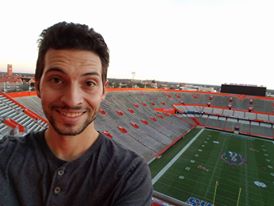 Hello everyone, my name is Bobby Hodge. I grew up in Oxnard, California. It's a Gainesville sized town out on the west coast. I had fairly humble beginnings as my family didn't have much. I didn't live in a "privileged" neighborhood. There were shootings and robberies regularly and there often police helicopters flying overhead looking for those on the run and hiding in neighboring back yards and alleys. So that was the lifestyle I adopted. I grew up with the street knowledge of how to break and enter, tactfully steal, manipulate those around me and use them for selfish gain. I was a "friend" to no one but myself. That lifestyle led me later to the distribution and abusing of drugs such as ecstacy, marijuana, psychedelic mushrooms as well as a compilation of other man made narcotics. I was involved in multiple sexually immoral relationships throughout highschool and college, one of which, led to my spending 3 weeks in jail. God was very gracious with me throughout this time.
I grew up in "church" as most would claim. I knew the "right things," said them and "talked the talk." But I was far from walking the walk. I was a part of a denominational church and had experienced catholic and pentecostal interpretations. I was told I was saved when I said a prayer at 5 years old but after growing some and studying the Bible for myself, not only did I discover that there is no such "saving prayer" in the Bible but along with belief one must hold to the teachings of Jesus as He says in John 8:31-32. It was a revelation for me because I grew up with the common misunderstanding that "all" one has to do is believe and they are "good to go" and a repentant lifestyle was not necessary. I was convinced of the lie that "americanized christianity" teaches that a relationship with God is solely intellectual or emotional. No! It is a lifestyle that is to be taken seriously on a daily basis.
I found the International Christian Churches (rather God sent a disciple in my life) in late 2012 but for reasons centered around people pleasing and idolatry of the men in my life instead of God I didnt not become a biblical christian until
one year later
in September 2013. After one week of intense and in depth Bible study I decided to give my life to Christ His way Sept 9th 2013 and I was baptized into Christ and His Kingdom in the pacific ocean along the coast of Ventura, California. What a glorious day! I am so grateful for how much God has saved me from. I went from an immoral drug dealing manipulator to man to a sexually pure, married, sold-out (to Jesus) lover of the good because of God and His infinite mercy and grace. To God be all the glory!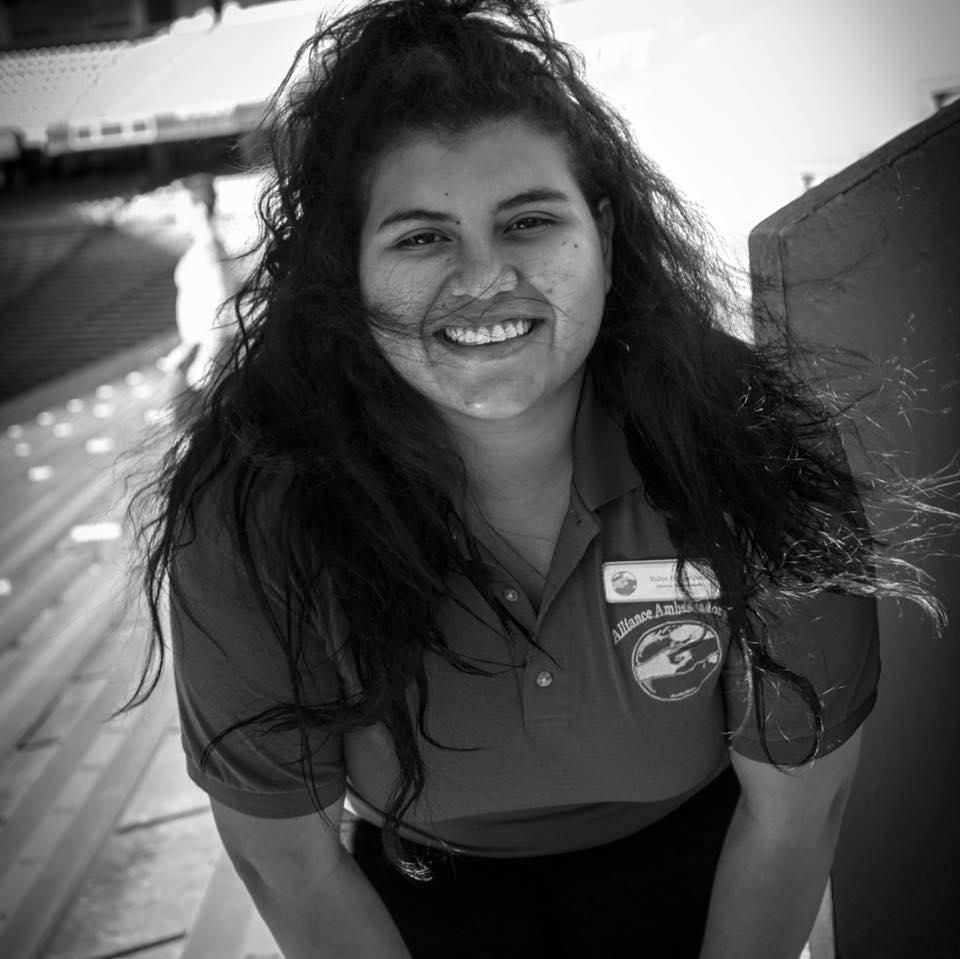 "But you are a chosen people, a royal priesthood, a holy nation, God's special possession,
that you may declare the praises of him who called you out of darkness into his wonderful light."
1 Peter 2:9. A year and 6 months ago, I would have asked why me? But even then, the answer
was given. To tell you the truth, I was never this always smiling, talks to everyone, loves God to
infinity and beyond, would die for her friends' type of woman. I was selfish, arrogant, prideful,
wicked, and was a major resting face type of girl. I was also self-conscious, a drunk, violent, and
impure human being. I was in the darkness. I love the darkness. And I even spread the darkness.
I was an Atheist, I didn't believe in God because I justified my sins. I justified my hatred for
Him. I believed that He had caused me so much pain and thus I hated Him deeply with every part
of my own body.
As a little girl, I was robbed from my innocence and then I became the robber through
most of my teenage years. I stripped away what was good from me and I put on a mask. A mask
that made me seemed like a goody-two- shoes just to please my parents and my teachers. But
around my neighborhood, I was recruiting teenagers to join my gang. I was popular among my
high school friends because if anyone needed booze (Liquor, most common: Beer.) they could
get in contact with me. I had bullied those who bullied others so they could feel the pain. And
yet, I felt that I was not a bully but rather a protector. But those were lies. I kept pretending to
like/love God so my family wouldn't panic and try to dunk me into "Holy" water to get demons
out of me. And I always got sick to make sure I didn't have to go to church but my parents stop
going and became more of ECNC; Easter, Christmas, New Year's Catholics. So, It was easier for
me not to go… like ever. I was taught that all you needed to do each night is pray the Lord's
prayer and you will be "ok" with God. Not even "Great", "Excellent", "Wonderful", but just
"ok." The last of those teachings and traditions were said to me at the age of 7. After that, I lost
all connections or what I believed were connections to God. I even had a Saint Mary and baby
Jesus Gold necklace but I tossed that just like I tossed my hope.
Today, I have learned to love what God has in store for me. The fact that He has been
there since before I was born, utterly blows my mind. It was never His intention nor will it ever
be to hurt me. But rather He has been seeking for me for so many years. And Know I finally get
to worship right next to people who call me to be higher than ever. His people are vessels in my
relationship with Him. But I, my faith, my hope, my trust, all relies on His words. He has taught
me more about myself, my struggles, my pain, my temptations, my future, my success than this
world has ever taught through a textbook. His words are literally what He has done and will
continue to do. His words are everlasting and eternal, they never run dry. Hence, I could read the
same scripture over and over and over again; and learn something new each and every day. I can
never go on another day without thinking about Him and thanking Him for all he has done for
me. 11 years of hating him washed away and forgiven. That is the greatest love story I will ever
experience. My love for God will thrive and I hope and pray that I never forsake nor forget
about Him. I need Him. God without me is still God but me without God… I am nobody. I rather
live in this world with God than to live without him. I spend 11 years on my own and those years
were the worse. My trials and tribulations as a Christian is a far better day than the trials and
tribulations I would face as a Non-Christian.
And boy do I mean that! Right now, I am suffering with a physical ailment. I was diagnosed
with a Chronic illness called IBS. Which means Irritable Bowel Syndrome, it causes unbearable
pain, vomiting, nausea, dizziness, diarrhea, constipation, and I know this is personal but it is seriously
what I must deal with every day. EVERY DAY. But I am not alone. I have God. I started this
year with a theme of trusting without borders. And lots of things have been happening to me
physically, mentally, and spiritually. I never knew that I would end up being sick with an
incurable disease but my hope and confidence is all on God. I believe that even though there is
no cure but treatment for my illness, God will heal me. May not be today nor tomorrow nor in
the next three years. But when the doctor's get those results, I just prayed that they turned
towards God and not themselves. I have confidence that I will survive but I am leaning on
rejoicing in my weakness because right now my God is my one and only strength. I will not
succumb to my pain; I will glorify His name.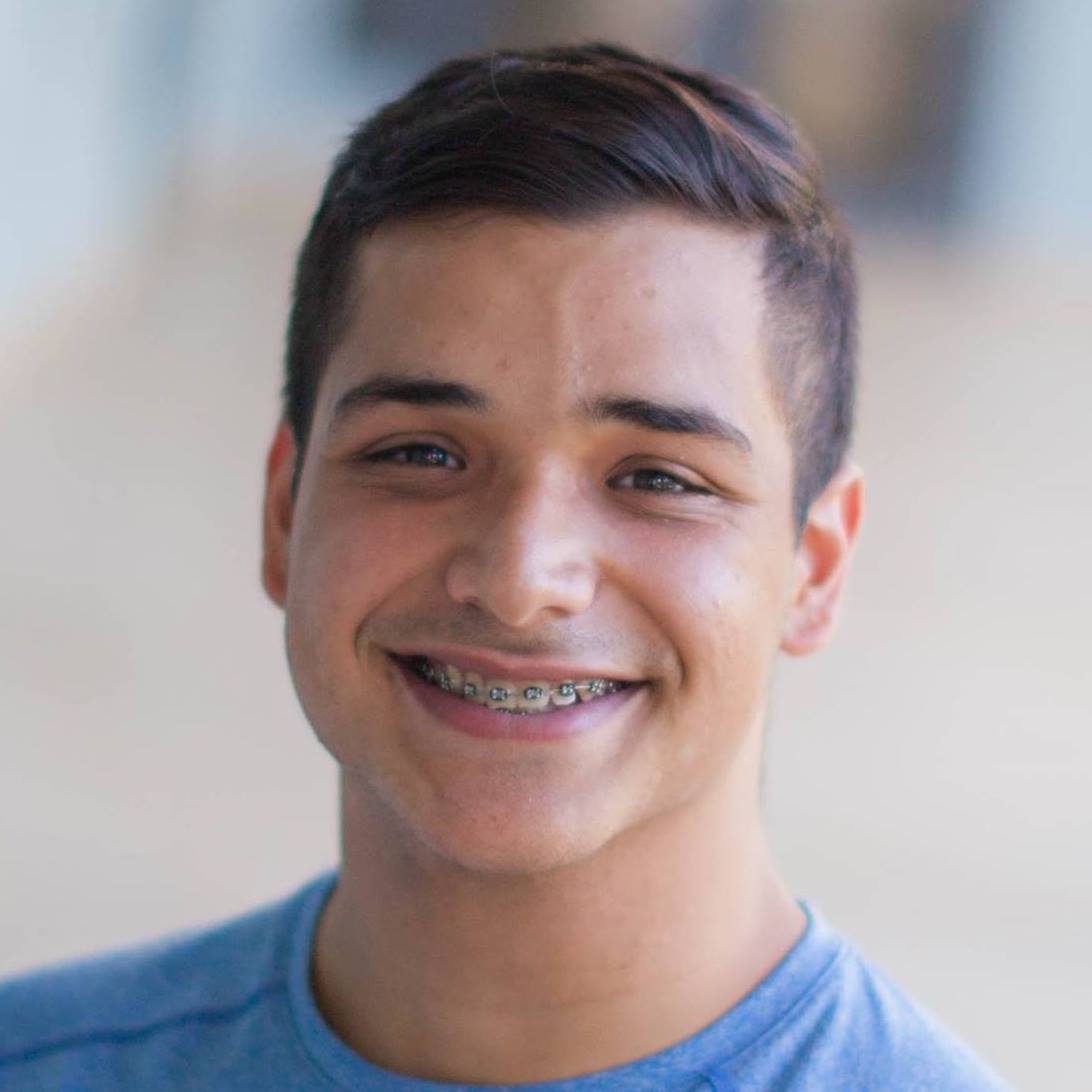 My name is Isaac Gonzalez. Growing up in Miami, FL, I was raised in a religious household. Forced to
come to church every Sunday, I became numb to anything that came close to having a relationship with
God. I had no love for God, nor His word, and found myself treating church, and anything that had to do
with God, as a check-list. Numbed to a relationship with God, I grew up never forming an individual
relationship with God, but based it off of the church I was attending. Church-hopping became the norm
as I moved around different parts of the Miami-Ft. Lauderdale area, and decided at one point just to go
to church because it is what pleased my mother. After graduating as salutatorian of my high school with
a plethora of accolades and recognition, God's plan began to unfold. I got rejected from every school
that I had applied to for college and was accepted to only Drexel University and St. John's University. I
attended St. John's University in Queens, New York, because I wanted to run from everything that was
going wrong in my life.
During my time at St. John's, I was alone and fell into depression. I was 1,000 miles away from my
girlfriend of 8 years, from my family, and from everything that I was familiar with. I quickly changed and
became the thing that I feared becoming: an addict. My family has a history of addiction. Fathers,
grandfathers, and great grandfathers all had a vice. From drugs, to women, to gambling, we were men
of pleasure. I joined the improv comedy troupe at the University and quickly began to live the fast-
paced, vice-filled, New York lifestyle. From smoking weed for 4 hours a day with complete strangers, to
under-age drinking, to cheating on my girlfriend, I became the one thing I never thought I would
become. I not only let myself down, but I let God down as well. After a semester at the University, I was
working as a world-renowned gallery assistant and had a 3.78 GPA, but it all meant nothing.
I moved down to Gainesville, FL, to reunite with my girlfriend and have a new start. Sadly, I fell right
back into the same lifestyle. I was studying at Santa Fe Community College and was at my lowest point
when it came to my joy, my purity, and my purpose despite being with a soulmate. Then, one weekend
during the winter break, my girlfriend asked me if I wanted to join her for a church service that she was
invited to the next morning. I agreed because I had nothing better to do. Little did I know, God had just
taken me on a two thousand mile-long journey to show me that I was never alone. I studied the Bible
that day with a young man who was at the church service, and in one week's time, I made the decision
to become a sold-out disciple of Jesus Christ! I cut off drugs and alcohol completely, moved out of my
toxic household, and even broke up with my girlfriend. I saw the biblical need to be a man of purity, a
man of prayer, and a man with a purpose. By the grace of God, she also became a disciple one week
after I did! Since February 1, 2015, my life became what God had wanted for me since before I was knit
in my mothers' womb. Today, I am a changed man. A man who loves God with all of his heart, and a
man who loves people. I have left the life of addiction and have been completely sober every day since
that glorious Sunday morning early-2015. I am currently leading LIFE on Campus at the University of
Florida, where I graduated with my bachelor's degree this last spring, and, come August, will be moving
back home to Miami to plant the Miami-Ft. Lauderdale International Christian Church! When in Miami, I
will be leading the campus ministry at Florida International University and the prestigious University of
Miami! I am shocked by how much God has done in only two years, and I cannot wait to see where He
will take me next.